Patrick Valentino, conductor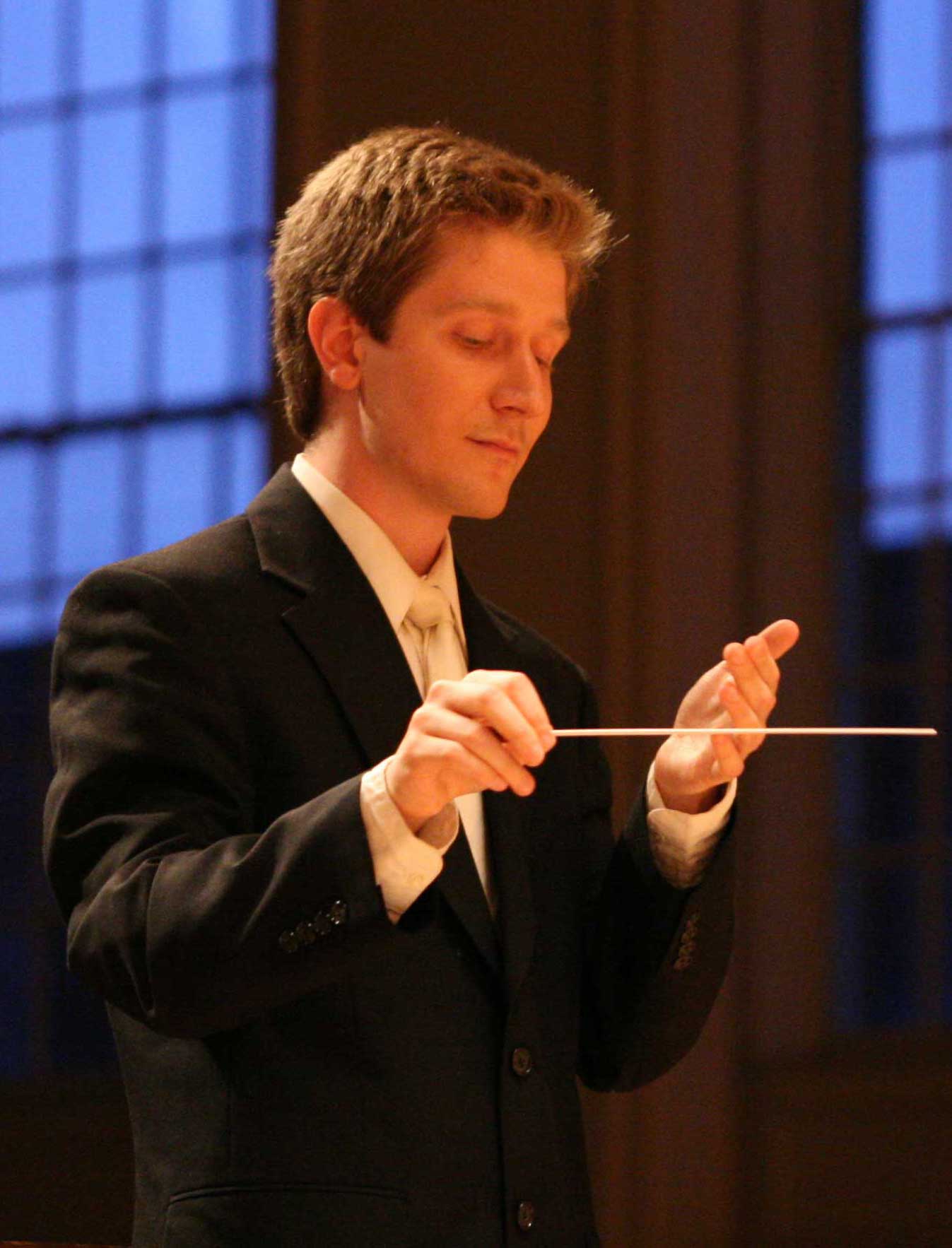 Patrick Valentino's conducting has been called "stirring", "original" and "achieving wonderful results from the orchestra". Trained as a composer as well as a conductor, he brings to the podium a desire to realize musical works as the composer intended, while enabling a state of spontaneity and discovery that makes every piece sound fresh and vital.

Patrick was recently named Artistic Director of the Boston New Music Initiative, an innovative organization that pairs the traditional concert season of a professional performing ensemble with the networking possibilities of an international collective of composers and performers. He has also served as Assistant Conductor for the Ithaca College Orchestras, most notably leading the symphony in a subscription concert at the renowned Troy Music Hall. He made his operatic conducting debut in 2013 in a double bill of Puccini's Suor Angelica and Gianni Schicchi. He has conducted the Monmouth Symphony, Cornell Symphony Orchestra, Symphony NOVA, the Mihail Jora Philharmonic, Massive Brass, the Tempus Chamber Orchestra, and the St. Petersburg Music Society, among others. He has served as Assistant Conductor for Ithaca College, the Westfield Symphony and Symphony NOVA, and worked as production manager for Boston Musica Viva, the oldest new music group in Boston.

As a composer, he recently led the world premiere of his opera Monuments Men, as well as the world premiere of ImpulsEscape, an overture for orchestra. An American Fanfare, a work for brass quintet and percussion, was selected for the opening dedication concert of Leshowitz Hall at the John J. Cali School of Music at Montclair State University. In the 2014 and 2015 seasons, he will participate in a concert swap with the Orchestra Filharmonica Nissena in Sicily, a project centered on his string orchestra work I Venti. His music has been performed by the Nashua Symphony, Monmouth Symphony, Central New Jersey Symphony, Oak Ridge Community Orchestra, the Brevard Music Center, Ariel String Quartet, and the brass ensembles of the Moscow Conservatory, among others.

Patrick holds degrees from Ithaca College, New England Conservatory, Montclair State University, and has studied at the Moscow Conservatory in Russia.

Current projects include assembling a chamber ensemble dedicated to multimedia artistic performances, composing new opera and cross-discipline works, and investigating new avenues performing arts ensembles can take to become more financially sound and independent.




For a printable CV, click here.
To view a repertoire list, click here.