Patrick Valentino, conductor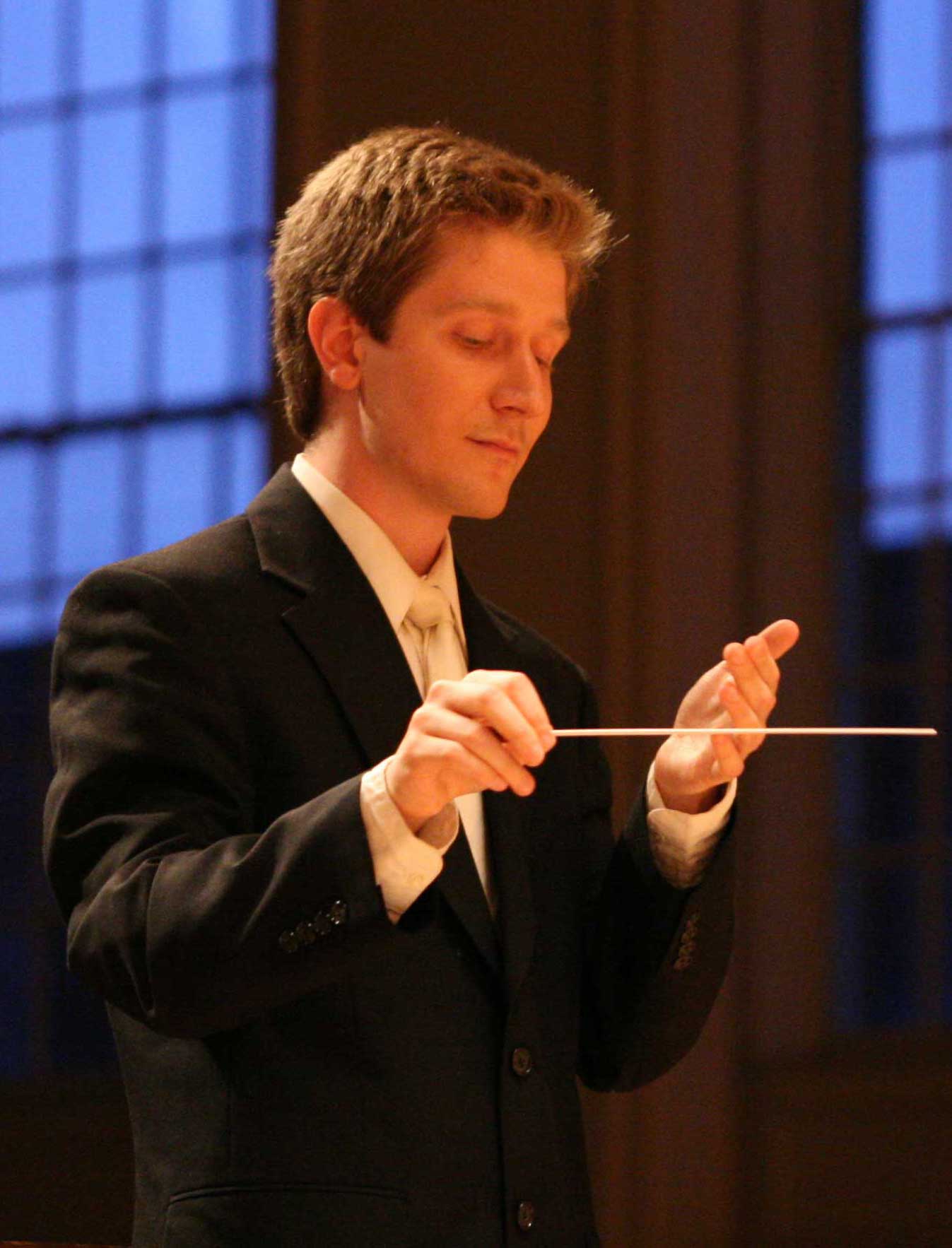 Patrick Valentino currently serves as Assistant Conductor for the Ithaca College Orchestras while earning an MMus in orchestral conducting, studying with Jeffery Meyer. He has also recently been named organist at St. Catherine of Siena Church in Ithaca, NY.

Previously, Patrick was Assistant Conductor of the Neponset Valley Philharmonic, and Director of Music & Liturgy at St. Margaret Mary Parish and Founder / Artistic Director of the Music from St. Margaret Mary's concert series. Patrick brings to the podium an extensive background in composition which informs his approach of making each performance a fresh exploration of the work, which audiences have described as witnessing the piece being composed anew within the moment of performance.

Educated at Ithaca College, New England Conservatory, Montclair University, and Moscow Conservatory, Patrick's primary teachers have included Jeffery Meyer, Charles Peltz, Paul Hostetter, David Wroe, and Leonid Nikolaev. He has also studied with Olvidiu Balan, John Farrer, Charles Gambetta, Robert Gutter, Ken Kiesler, Leonid Korchmar, Oleg Proskurnya, Neil Thomson, and Diane Wittry and appeared in a Masterclass with Larry Rachleff.

Recent activities have included the 2012 premiere of ImpulsEscape under his baton at IC, the 2010 Conducting Competition in Cadaques, Spain, as well as workshops and masterclasses in Romania, England, and Russia. In 2008 Patrick was a finalist in the Kammerphilharmonie Graz masterclass/competition in Admont, Austria.

Previous conducting positions include assistant conductor of the Montclair and Westfield Symphony Orchestras, guest conducting with the Monmouth Symhony, MSU Symphonic Band, Massive Brass, and others. Patrick has also coached numerous smaller ensembles in premieres and performances in America, Europe, and Russia.


For a printable CV, click here.
To view a repertoire list, click here.